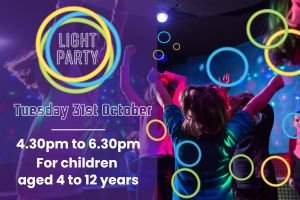 Light Party
Mums, Dads and Children – here's a date for your diary!
We're having a "Light Party" as an alternative to Halloween. And it's FREE to attend.
So come along from 4.30pm to 6.30pm to join the fun!
As you will expect if you've been to Holiday Club, there will be lots to do – games, crafts, challenges, food!
This is a joint initiative from the churches in Prudhoe, Stocksfield and Newcastle Diocese.